World Wide Patient Transfer Services
Patients from 114+ countries choose SBK Care Abu Dhabi for their specialist medical care and treatment, and our international patient services team provides comprehensive and tailored coordinating services. SBK Care Abu Dhabi is a world-class, multispecialty hospital that offers complex and critical care expertise across 14 institutions and 40 specialties, and is based in the United States
We make travelling easier and more comfortable for all non-emergency patients. Our team of experts ensures that patients, whether on a stretcher or in a wheelchair, arrive at a healthcare institution or home on time and in complete safety. Our Patient Transfer Services are tailored to the specific requirements of customers with varied levels of mobility.
We can assist you in planning your visit
We understand that obtaining medical care away from home can be stressful for patients and their families; our job is to help you plan and navigate every step of your patient journey. Your dedicated patient coordinator will be introduced to you and will be your single point of contact during your trip. The following services can be facilitated with the assistance of your coordinator:
Scheduling appointments
Patients and their families can get travel guidance, including visa requirements.
Flights, lodging, and automobile rental reservations are handled through travel agencies.
Coordination of medical records and treatment plans
Estimation of costs, payment facilitation, and financial advice
Transfers from one hospital to another for critical care and hospital to hospital transfers
Assistance with admission to the hospital
Our travel agency, which is located at the hospital, provides leisure, tourism, and cultural information for Abu Dhabi and the UAE.
For walk-in patients, nursing triage is available.
Following your appointment, you will have a wrap-up session with the medical staff.
Our Patient Portal mobile app gives you access to your medical records.
We are here to help when you need us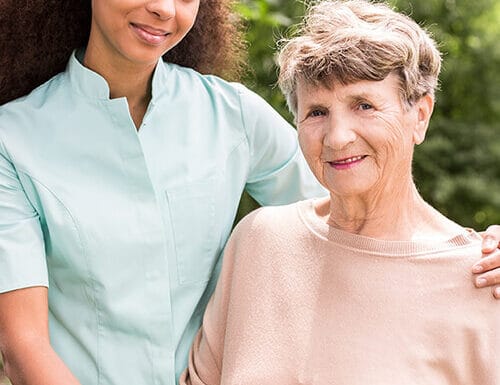 Your local team of Client Care Managers are on call 24/7 to answer your questions and work with you to design a customized plan of care that is right for you.
By helping with daily activities, our caregivers enable clients to maintain their normal daily routines. Hourly home care allows clients to use our caregivers on an hourly or as-needed basis. Surrounded by their possessions, pets, and a familiar environment, our clients receive the support they need to enjoy their regular activities and continue living well at home.